The Box Top, a Frankie & Ray pattern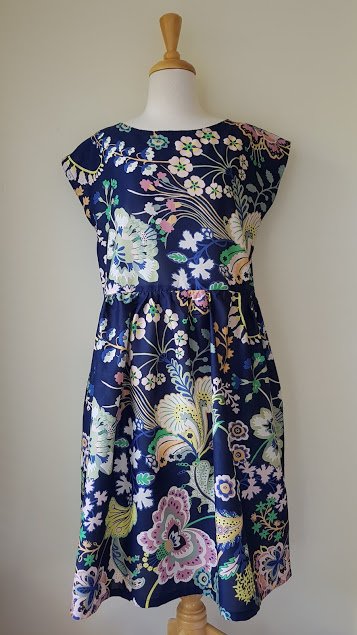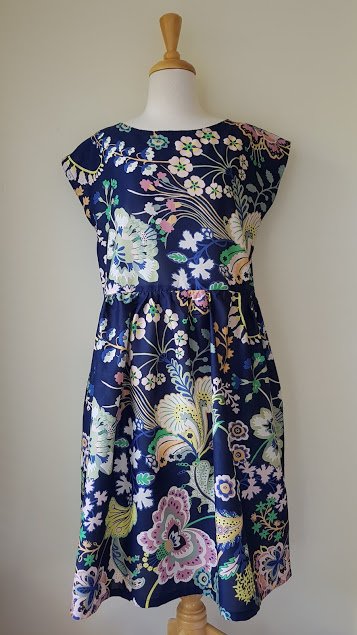 The Box Top, a Frankie & Ray pattern
We're sure you'll find the simple yet versatile Box Top from Frankie & Ray quickly becomes a wardrobe favourite. It suits all ages, shapes and sizes!
It's easy to modify and can be hacked to become a smock top or dress. Jo has included full instructions on how to do these mods in the pattern - as she notes, you can decide where the waist is created and how long you'd like the gathered skirt section to be for the dress or smock top.
It features cap sleeves, a crew neckline, and a narrow hem.
This pattern is sold as a multi-size printed paper pattern. The finished Box Top is intended to have a loose, generous fit to allow for drape. The sizing dimensions are as follows:
Extra small/small
To fit bust 92 - 98cm
Actual garment measures 52cm from side seam to side seam.
Small/medium
To fit bust 98cm - 104cm
Actual garment measures 62cm from side seam to side seam.
Large/extra large
To fit bust 104cm - 114cm
Actual garment measures 69cm from side seam to side seam.
Photos: Frankie & Ray